WELCOME TO THE OFFICIAL WEBSITE OF THE STUDENT GOLF ASSOCIATION MAASTRICHT,
Try-Three 2023
During the month of September, we are offering our free Try-Three lessons.
Interested students have the possibility to see if they enjoy golf at the beautiful Het Rijk van Magraten in Cadier en Keer.
We offer 5 time slots per week for our lessons, either Tuesdays 17h-18h, 18h-19h or Thursdays 17h-18h, 18h-19h or 19h-20h.
We kindly ask you to fill out the registration form using the link below when interested in joining.
Registration link Try Three: https://docs.google.com/forms/d/e/1FAIpQLSeyPngIuL9uqMbN_vR-kuTDk4ZLgtpXS6h6PWKK62pzIHXQBw/viewform
Membership Registration 2023/2024
Below you can find the membership registration link for the 2023/2024 academic year.
Registration link membership: https://forms.gle/3nJYh6tCmt1WUEtX6
Our Story
The idea to start SGV Maastricht originated in 2004, back then the occasional lessons were organized in cooperation with the former Backerbosch course in Cadier en Keer. Early 2006 we started to further professionalize the Association. The association got clearly structured, a promotion campaign was started and connections with other Student Golf Associations in the Netherlands were sought.
In 2007 SGV Maastricht moved to the Golf Course formerly known as Maastricht International Golf and since 2012 known as International Golf Maastricht, located on the Dousberg at the border to Belgium. Our current home course is the beautiful Rijk van Margraten, located in Cadier en Keer.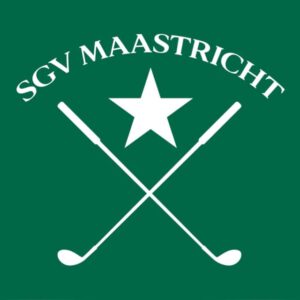 Sponsors
Our main sponsor is the sports department of Maastricht University, UM Sports. As we work closely with UM Sports and receive a lot of support and funding from them, all our members are required to have a UM Sports "Sports" membership which can be purchased at UM Sports or in their webshop.
One of our other Partners is the Sports Council MUSST, who provide support in everything around the Student Sport Association.
Contact us
Mail Adress:
SGV Maastricht
P Debyeplein 15
6229HA, Maastricht
E-mail: sgvmaastricht@gmail.com
KVK: 14082390
Our home course is the Rijk van Margraten golf course located at:
Bemelerweg 99, 6267AL, Cadier en Keer